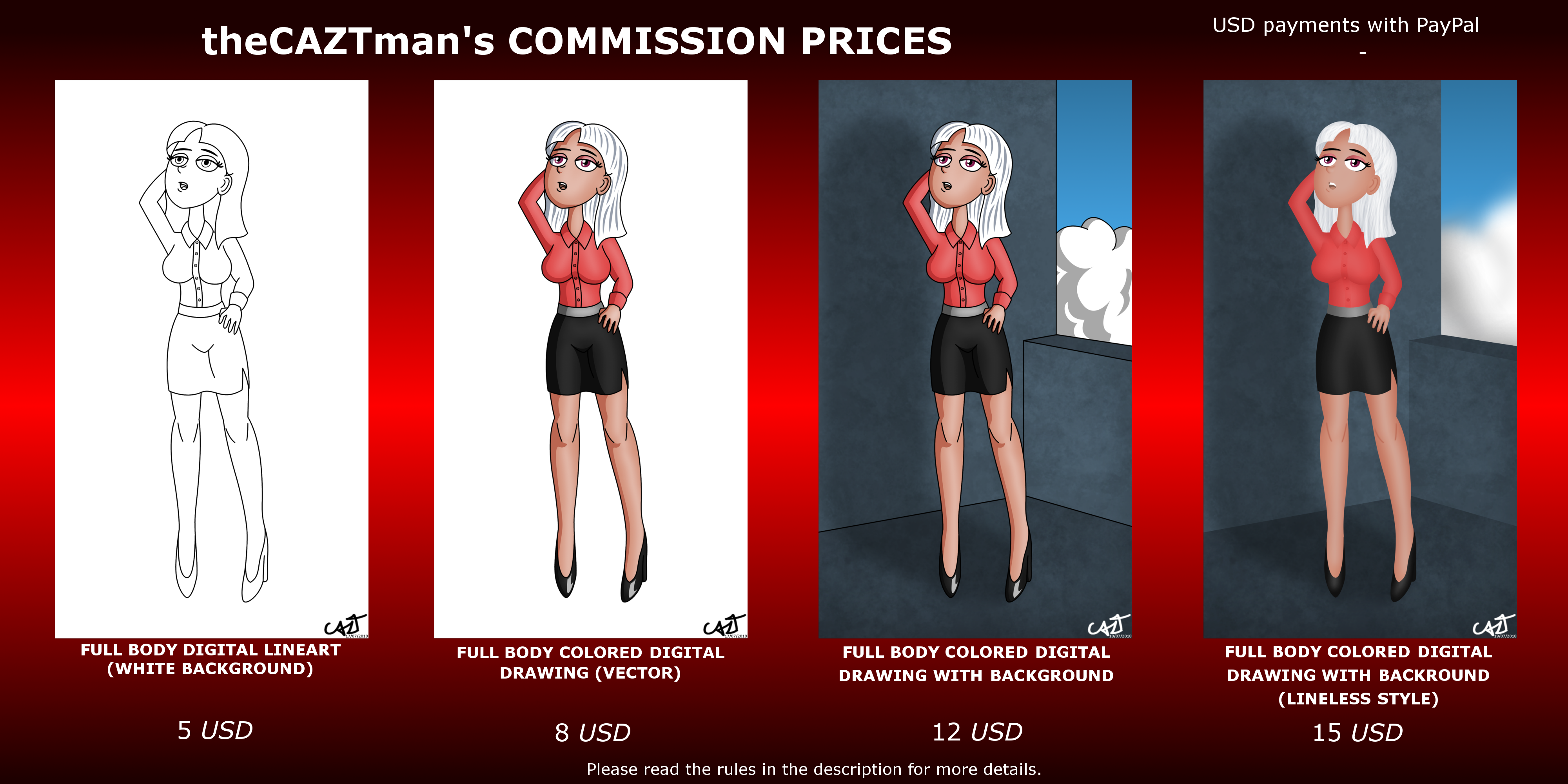 Hello! I've made this news post to inform you that I'm OPEN for commissions. If you are interested in a drawing, you must to follow the next rules:
Please, send me a note with a detailed description about what you want. For a specific character you must send me as many picture references as you can. If you want an specific pose, you might send a link with a reference picture, too.
I accept payments by PayPal. 
Once the commission is accepted by me, I'll send you a PayPal.Me link within a note to made the respective payment. I'll start to draw when I receive the payment through this way. ONCE I START WORKING IN YOUR COMMISSION, THERE ARE NO REFUNDS.
In the first instance, when I has finished the lineart (or the lineless version shading process), I'll send you a message to let you see the drawing progress, in case you want to made some changes or to add something.
I WON'T DRAW: Fetish stuff, gore.
Thanks for reading!